Beds
Made with 100% Solid Hardwood, our beds are designed to impress and leave only great memories behind...none of those hard-to-spell VOCs. The use of a box spring is optional however, all beds are equipped with a slatted platform so that a mattress can be safely used directly onto them. Available with solid panel or tufted headboard for maximum comfort because sleeping well is essential for a healthy lifestyle!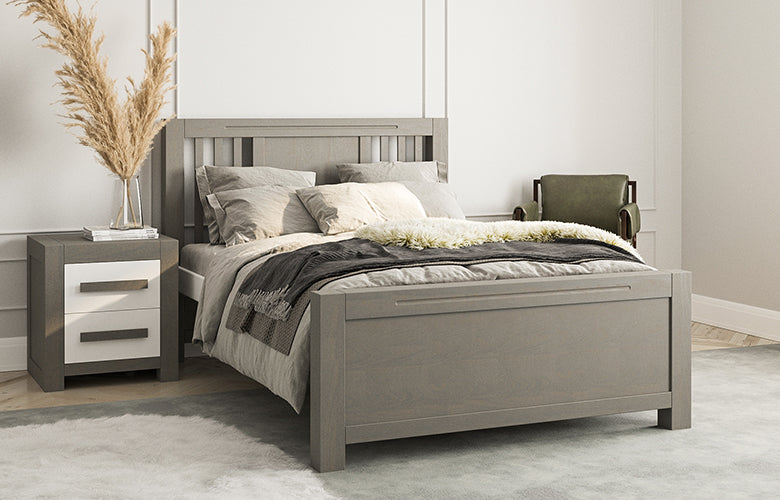 DISCOVER HOW
OUR PRODUCTS ARE MADE
Quality furniture that is built to last.
VIEW MORE