Cleopatra Convertible Crib / Solid Back
Cleopatra Convertible Crib is designed to exceed expectations in all 4 stages of conversion. Growing along with your child, Cleopatra offers a safe and beautiful sleeping space from newborn to college and beyond. There are 3 mattress height settings for maximum convenience and the crib can be converted to a day bed without any additional purchases. Toddler guard rail and full bed conversion kit are available for maximum functionality, longevity and value.
There are also over 17 different finish options and treatments to customize and make it your own.
Construction key facts:
Made in Europe
100% Solid Hardwood
Non-toxic, water-based and Organic oil finishes
No formaldehyde or VOC emissions

Solid wood 

Mattress support with 3 height settings
Periodically tested to meet and exceed CPSC standards
All Romina products meet US standards and CPSC requirements. Any mattress used in this crib shall be at least 27 1⁄4 inches by 51 5⁄8 inches with a thickness not exceeding 6 inches.

Dimensions:
W: 1445 mm - 56 7/8 inches
D: 845 mm - 33 1/4 inches
H (headboard): 1195 mm - 47 inches
H (footboard): 985 mm - 38 3/4 inches
All of our products are designed and tested to meet US standard size and CPSC requirements. Any mattress used in this crib shall be at least 27 1⁄4 by 51 5⁄8 in. with a thickness not exceeding 6 in.
Most orders placed on our website are fulfilled within 9-12 weeks unless otherwise posted on the respective product page. All furniture is inspected prior to shipping, staging and release. Shipping methods and providers are carefully curated to ensure you receive the best service and experience possible. "Ship-out" times posted on product pages represent accurate and reasonable estimates with consideration to these commodities, their size, weight and packaging design. The shipping process is contingent on providers' availability and logistical resources, delays may occur and some services may not be available in all areas
Standard Curbside
Standard Curbside or "Standard Shipping" means threshold delivery for small parts, conversion accessories and curbside for large furniture items. Curbside delivery to the closest point accessible by carrier's truck, and requires compliance with standard set of rules utilized across the shipping industry: 
• Customer premise must provide reasonable and safe access for delivery vehicle (driveway or street allowing truck access)
• Furniture will be placed at the closest point accessible by truck. Shipping agents, at their sole discretion, may assist the customer in placing the furniture inside a garage or in another covered location and/or removing the boxes off the shipping pallet if applicable.
• An adult must be present to inspect and accept the delivery. 
• Customer shall be allowed 30 minutes to perform a visual inspection and must note any and all signs of damages on the delivery documents. 
• Most orders will arrive on a wooden pallet shrink-wrapped and strapped. It is highly recommended that customers tear down the shrink-wrap to perform a thorough visual evaluation of the packages.
Free Delivery
When and if available "Free  Shipping" will also be listed as "Free Curbside" or "Free" is a complimentary shipping service which may be available or may be offered for orders exceeding a certain value or during promotional periods. For large furniture items this service is a curbside standard delivery to the closest point accessible by carrier's truck; for complete details see above "Standard Curbside".
Small Parcel
Any item(s) which can be consolidated in a parcel package with the total dimensional value below 30 inches, will be shipped via common parcel carrier like USPS, FedEx or UPS. Color samples, touch-up kits, hardware packages or any marketing materials falling into this category, will ship via Free Priority Service with a delivery time estimated between 2 and 10 business days. Signature may be required for Small Parcel Deliveries. Subject to inventory availability.
Large Parcel 
Crib conversion accessories, cribs or any products with any dimensional value exceeding 30 inches, will ship via specialized furniture carrier and/or service. This is a ground level curbside service with a delivery time estimated between 7 and 10 business days. Curbside delivery and does not include product installation or packaging debris removal. Please allow the full processing time posted on product page plus 7-10 business days in transit for delivery.
White Glove Delivery (Subject to Availability) 
"White-Glove" delivery continues the outstanding service beyond your door threshold. A team of skilled and highly trained delivery specialists will handle the furniture in the most careful and professional manner. "White Glove" Service package availability is subject to confirmation; service may not be available in all areas. The following services are included in this package: 
• Call for delivery appointment (CFDA) at least 24 hours prior to Delivery. 
• Call 30 minutes before the delivery 
• Unpackaging and/or uncrating for large items 
• Visual inspection of all items 
• Placement in your room of choice. 
• Packaging removal and debris clean-up.
* Please note that due to liability and other logistical concerns, most of the white glove service providers will not install cribs or beds. 
Once your order is
 

placed:

You will receive an email confirmation that includes your order number and our contact information. The "Availability" section will list the approximate date your order is expected to ship-out. Please note that this date is subject to change.

Delivery is scheduled by appointment. Once your order is received and passed the inbound inspection at our local Distribution Center, you will receive a Shipping Notification email. Shipping carrier will call to schedule the delivery at least 24 hours in advance.

For items that are out of stock, the estimated date is the approximate date the order is expected to arrive at our Distribution Center, and it is subject to change.

Please note that we do not ship to PO boxes, APO and FPO addresses.

DISCLAIMER: STANDARD DELIVERY METHOD IS DETERMINED BASED ON EACH ITEM PACKAGING AND SPECIFICATIONS. SHIPPING AND/OR DELIVERY IS PERFORMED BY UNAFFILIATED THIRD-PARTY CARRIERS WHOSE SERVICE QUALITY AND DURATION MAY VARY. ROMINA FURNITURE DOES NOT ASSUME ANY LIABILITY FOR PROPERTY OR PERSONAL DAMAGES CAUSED BY THIRD-PARTIES.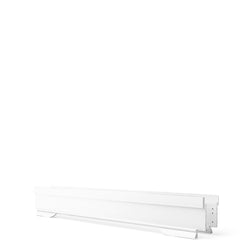 Cleopatra Conversion Kit for Convertible Crib #7501 and #7502
ADD TO CART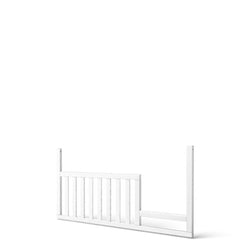 Cleopatra Toddler Rail for Convertible Crib #7501 and #7502
ADD TO CART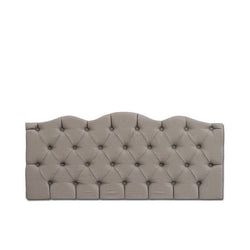 Cleopatra Tufted Panel
ADD TO CART
DISCOVER OUR FEATURES
We offer superior furniture products that are exceptionally safe, healthy, and eco-friendly. Find out more about our products by having a look at our features
FROM THE SAME COLLECTION
60% of the customers also viewed these products
FREQUENTLY ASKED QUESTIONS
Bellow you'll find answers to questions we get asked most.
Romina furniture is available for purchase online on our website as well as authorized specialty stores across the USA and Canada. For retailers located in US please visit our "Find a Store" section and type in your current zip code.
General tips on maintaining any/all furniture are also applicable to Romina products and will help you maintain the furniture's initial quality and appearance. (avoid direct sunlight, solvent based cleaners, etc). Please visit our Furniture Care section on our website and always follow your assembly instruction package when installing cribs or beds.
Most of the cribs sold in the United States must comply with a mandatory set of regulations pertaining to sizing, component spacing, and structural specifications. GREENGUARD is a third-party voluntary certification program which evaluates the volatile emissions (VOCs) from products, the amount of toxins that your furniture will bring into your child's nursery.
Unlike other brands or manufacturers which may submit a very small selection of their products for testing under the GREENGUARD Gold program, ALL our furniture is tested and certified to meet this stringent requirement. All Romina cribs are GREENGUARD Gold Certified, and All Romina case goods are GREENGUARD Gold Certified as well, for complete peace of mind.
Most of the items available in our online store are available for Free Shipping which means palatalized curb side delivery to your house. Additional services such as "White Glove Delivery" or "Expert installation & Packaging disposal" may be available in certain areas and for an additional cost. Costs, conditions, limitations or guarantees associated with these shipping options may vary depending on location, product sold and/or services available in certain area.
With changing trends and styles, products or finishes may get discontinued but if this happens, we will will make this information available to all customers and allow the opportunity to complete your Romina collection within certain time limits. Please contact us directly to determine your individual needs.
All Romina orders (online or in-store) come with a Standard Warranty . Some components may come with additional extended warranty from their original manufacturer (German drawer glides 80,000 cycles or approx 73 years, etc. Unless otherwise specified case goods (dressers, nightstands, bookcases, etc) are warrantied for 1 year while cribs come with a 3 year warranty.
All Romina furniture is compliant with Consumer Product Safety Commission standards standards for full size cribs as well Canadian safety regulations currently in effect. All cribs are periodically tested per CPSC and ASTM requirements. Additionally, all Romina cribs and dressers meet the GREENGUARD Gold standard.
All furniture measurements are recorded at the highest/lowest point of the respective measurement of a component. The inside dimensions of a crib complies with the US standard requirement for full size crib therefore will accommodate standard crib size mattress. Margins of tolerance shall be taken in consideration.
We accept Visa, MasterCard and American Express credit cards as well as PayPal payments. Any of these payment methods is accepted but we cannot accept multiple credit payment methods or a combination of two.
No, you do not need a Romina account but we strongly encourage you to become a registered user so that you can track your order and order history. Registered users will be offered additional features and benefits along with being notified of our promotional events and new product introductions.
SEE WHAT CUSTOMERS SAY ABOUT US


Most well-made, safe furniture and eco-conscious
I am an environmental engineer, and after extensive research into available nursery furniture brands and collections, I was pleased to find Romina as the most well-made, safe, and eco-conscious furniture line of those I encountered (which were many). I nearly ordered another brand/collection, but was dismayed to find out at the last minute that the collection was manufactured of mahogany, and that the cases included MDF with mahogany veneers.
Sandra M., Aug 11, 2018Verified Buyer
"Absolutely STUNNING"
We received the furniture today and it is absolutely STUNNING! Thank you soooo much! We are really sooooo in love with it
Madeline P., Feb 2, 2019Verified Buyer
The best quality solid wood, green guarded
This is not only the best quality solid wood, green guarded, and stylish kids furniture you can buy; but the customer service is outstanding! We had a issue (accident/our fault) with our dresser top and the folks at Romina came up for a great plan for remedy and repair in less than 24 hours.
Zack J., March 22, 2019Verified Buyer
Thank you
Wow! Baby Bargains said you guys were and excellent company and boy were they right. I will be sure to let them know how great customer service is. Your company is the best I have ever dealt with. Thank you, thank you, thank you!
Francesca S., Dec 13, 2018Verified Buyer
The quality of your furniture is unmatched
Let me begin by saying that the quality of your furniture is unmatched by many manufacturers today. As a technology teacher I spend much of my time making furniture and mouldings throughout the course of a day, and I have a profound appreciation for fine craftsmanship. Keep up the good work!
Joseph F., Sep 25, 2018Verified Buyer